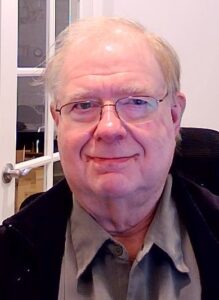 Dave Wolf is an energetic strategist, architect, administrator, and evangelist for Microsoft-centric solutions based on Microsoft SharePoint and Microsoft 365. He combines deep application and platform knowledge applying the fundamentals of taxonomy, metadata, authentication, and line-of-business integrations to satisfy business needs. Designed many server farms, performed numerous version-to-version and cross-platform migrations.
• Currently Senior SharePoint Administrator for international law firm Gibson, Dunn and Crutcher, LLP.
• Was Senior SharePoint Consultant for Randstad Technologies – serving Capital Group as Senior SharePoint Administrator and Team Lead for two years.
• Was SharePoint Project Manager for 6-1/2 years at Allergan.
Hands-on experience with SharePoint from 2011 – 2019 and Microsoft 365. Master architect and administrator for related technologies such as BA Insight for Search, CardioLog and HarePoint for user analytics,  K2 Five and blackpoint for workflows; DocAve, Metalogix, and SPDocKit; Extradium and PremierPoint ExCM for external account management, and custom web parts from Bamboo, KwizCom, Layer2, Lightning Tools, Telerik, Infragistics, Sitrion (NewsGator), and others.
Dave also has WordPress design and management expertise (this site is in WordPress).
Strong planner, mentor, manager of domestic and offshore support teams, negotiator, and skilled troubleshooter.
Dave is well-known in the SharePoint vendor and professional communities, and eager to help you to succeed with your SharePoint project!
Dave Wolf lives in wonderful Orange County, California with his wife Carol plus their cat and dog.